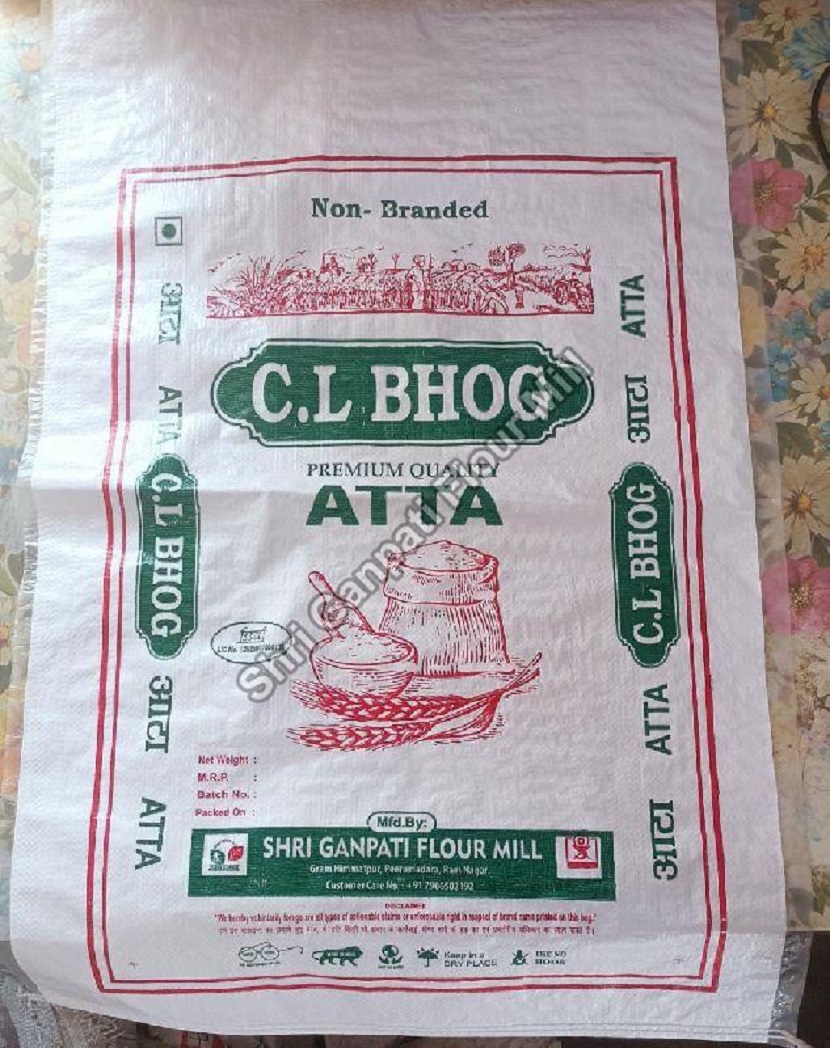 Wheat is a very common grain that has been eaten by people all over the world for ages. It is ground into flour and used in almost everything we eat. You can find wheat flour in rotis, bread, pasta, cakes, muffins, noodles, etc. Whole wheat flour is one of the healthiest forms of wheat, whereas extracted versions of this grain have less nutritional value as the outer brown layer is often removed before making it into flour.
The outer layer of wheat is loaded with vitamin B3, B2, B1, copper, folic acid, calcium, zinc, fiber, iron, phosphorus, etc., and removing the outer layer of wheat can have a great impact on your diet. Besides these, wheat contains a good amount of vitamin E, sodium, iodide, magnesium, manganese, sulfur, chlorine, arsenic, potassium, silicon, etc. which makes it an excellent foundation for any diet. Let's discuss some of the benefits of wheat flour-
Good For Skin And Hair:
Wheat flour has a positive effect on our bodies. It contains selenium (a powerful antioxidant) that is a vital element to fight harmful infections. It may also help get rid of dandruff and cure dry scalp. The zinc and vitamin E contents of whole wheat flour help in making shiny and lustrous hair. It protects the hair from damage, helps in skin tightening, and fights signs of aging.
Promote Digestion:
The fiber content of wheat flour has multi-dimensional effects on our bodies. It is not only beneficial for good digestion but also helps in flushing out harmful toxins from the body. The antibacterial properties of wheat flour help in the reduction of the adverse effects on digestive tracts and help in improving intestinal health. The overall health of the body also improves with a good digestive system. It has also a positive effect on the hair and skin.
Helps In Losing Weight:
Wheat flour contains high fiber content which is great to reduce weight and lower the risk of obesity. It also helps in cutting down the bad fat from the body. Researches show that if a person is taking 3 meals of whole wheat grain flour on a daily basis then the BMI (Body Mass Index) will be lowered.
Helps in Cleansing The System:
Wheat flour helps in eliminating harmful bacteria from the body and stimulating clean blood. This is the reason why it is highly consumed as the best detox diet. Conditions like joint pain, bloating, and headaches can be relaxed with the consumption of whole wheat flour. Daily consumption of wheat flour helps in preventing constipation because it is packed with high fiber content that detoxifies the system and maintains a healthy gut.
Good For Mental Health:
The presence of vitamin B & E in wheat flour helps in energy generation and also maintains the healthy DNA in the body. Vitamin B complex in wheat flour helps in inflammatory regulations in the brain and prevents subclinical mental illness. And vitamin E in wheat flour can prevent memory-related diseases.
Good For Heart Health:
Wheat flour helps lower the risk of heart diseases and maintains the overall health of the heart.
Lowers The Risk Of Cancer:
Regular intake of wheat flour may help in lowering the risk of skin cancer. The selenium content of wheat flour plays a vital role in this process. It also helps in nourishing and maintaining the radiance of the skin. Whole wheat flour has the benefit of reducing the risk of colorectal cancer which is a common type of cancer.
Wheat flour suppliers in India play a vital role in making the product available all over the country. Additionally, premium quality wheat flour made available by the wheat flour suppliers in Uttarakhand has the added benefit of being processed using a traditional chakki and is completely free from any adulterants.