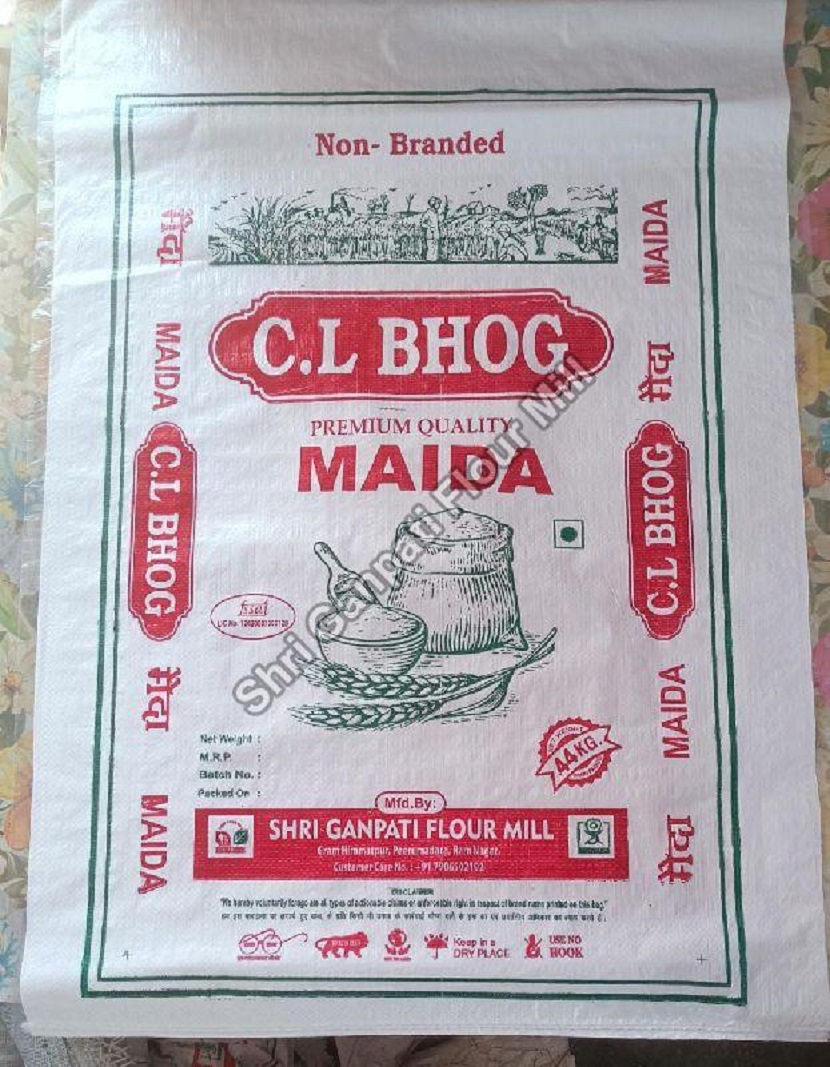 In order to get the desired results when baking, selecting the appropriate flour supplier is essential. The most popular type of flour for baking and cooking is all-purpose flour, and choosing the right vendor will greatly impact the calibre of your baked goods. Knowing where to start can be difficult given the wide variety of flour providers available. We will go through the important things to think about when selecting an all-purpose flour supplier in Uttarakhand in this article.
Quality
The best and most important factor to take into account when choosing an all-purpose flour supplier is the quality of their flour. The calibre of the flour has a direct impact on the taste, texture, and overall success of your baked goods. Look around for suppliers who deliver a variety of colours and textures of consistently high-quality flour. You can also look for merchants who use moral and ethical farming practises to ensure that their flour is of the highest quality.
The texture of high-quality flour should be homogeneous, and it should be devoid of contaminants and foreign objects. It has to be flawlessly color-coordinated and devoid of any spots or other blemishes. Choose a flour supplier who offers flour that has been milled from high-quality wheat. Your baked items will have a constant texture and flavour thanks to this.
Price
When selecting an all purpose flour supplier, price is yet another crucial aspect to take into account. Although it might be tempting to select the vendor who offers the lowest price, it's important to keep in mind that cost shouldn't be the only factor. Cheaper flour could be of inferior quality and yield less desirable outcomes. When choosing a supplier, it's important to keep the overall value of the purchase in mind.
Be sure to compare the cost per pound or kilogramme of flour when comparing pricing amongst providers. You'll be able to compare vendors accurately as a result of this. The minimum order quantity demanded by each supplier should also be taken into account because it may affect the overall price of the flour. Make sure to ask about discounts offered by some suppliers for large orders.
Availability
Another crucial aspect to take into account when selecting a supplier is the availability of the flour. If you are a professional baker or own a bakery, you should select a supplier that has a steady supply of flour. If your supplier routinely runs out of flour, it could disrupt your operations and affect your capacity to complete orders.
The ability of the provider to maintain a steady supply of flour and the lead time for delivery must both be kept in mind when choosing a flour supplier. Because they could influence the cost and delivery schedule, the location of the supplier and the shipping options available need to be taken into account.
Customer Service
When selecting a flour supplier, customer service is a frequently disregarded but crucial factor. The ordering process can be streamlined and any problems or concerns can be resolved with the assistance of a supplier who provides exceptional customer service. Look for vendors who have a helpful customer service staff that can assist you and respond to your inquiries.
Examine the routes of communication and turnaround times of potential flour suppliers. Are phone and email assistance available? Do they respond to questions? Do they provide technical support or help with troubleshooting? These are all crucial elements to take into account when picking a supplier.
Reputation
Another crucial aspect to take into account when picking an all-purpose flour provider is the reputation of the company. A reputable provider is more likely to provide premium flour and first-rate customer support. Look for vendors who have received good feedback from past clients. You can also speak to other bakers or chefs who have used their flour or request references from them.
Consider a flour supplier's background and professional experience when conducting your investigation. Choose vendors who have a history of selling high-quality flour and who have been in business for a while. You can also look for certificates or honours they may have won, which might be a sign of their dedication to excellence.
Packaging and Storage
Additionally significant considerations for selecting a supplier include the flour's storage and packaging. To keep its freshness and quality, all-purpose flour should be kept in a cold, dry location. In order to prevent moisture and contamination, look for vendors who package their flour in airtight jars or bags.
Consider the packaging options and whether the available packaging sizes are appropriate for your needs when selecting a flour provider. The flour's shelf life and suitability for your storage conditions should also be taken into account.
Specialty Flour Options
Even though all-purpose flour is the type of flour used in baking the most, some recipes might call for specialty flours. You might require bread flour if you frequently bake bread because it has a higher protein level and makes dough that is more durable. Cake flour, which has a reduced protein concentration and gives a softer texture, may be required if you bake cakes or pastries.
If specialist flour options are available, that should be taken into account when picking an all-purpose flour source. It can be easier and ultimately cost-effective to work with a supplier who provides a variety of flour options.
Testing and Analysis
Finally, you might want to think about the supplier's service offerings for testing and analysis. If you own a bakery or work as a professional baker, this may be particularly crucial. You can make sure the flour is of the highest quality and troubleshoot any problems that may occur by using testing and analysis services.
Ask about testing and analysis services before picking a flour provider. Does their flour undergo laboratory testing? Do they provide assistance with troubleshooting or technical support? All of these things should be taken into account when selecting a supplier.
If you want to bake successfully, it's critical to select the best all-purpose flour source. When selecting a supplier, think about the availability of specialty flour, packaging and storage options, cost, accessibility, customer support, standing in the industry, and testing and analytical services provided. By taking these things into account, you may pick a provider who can match your requirements and provide premium flour for your baked goods.