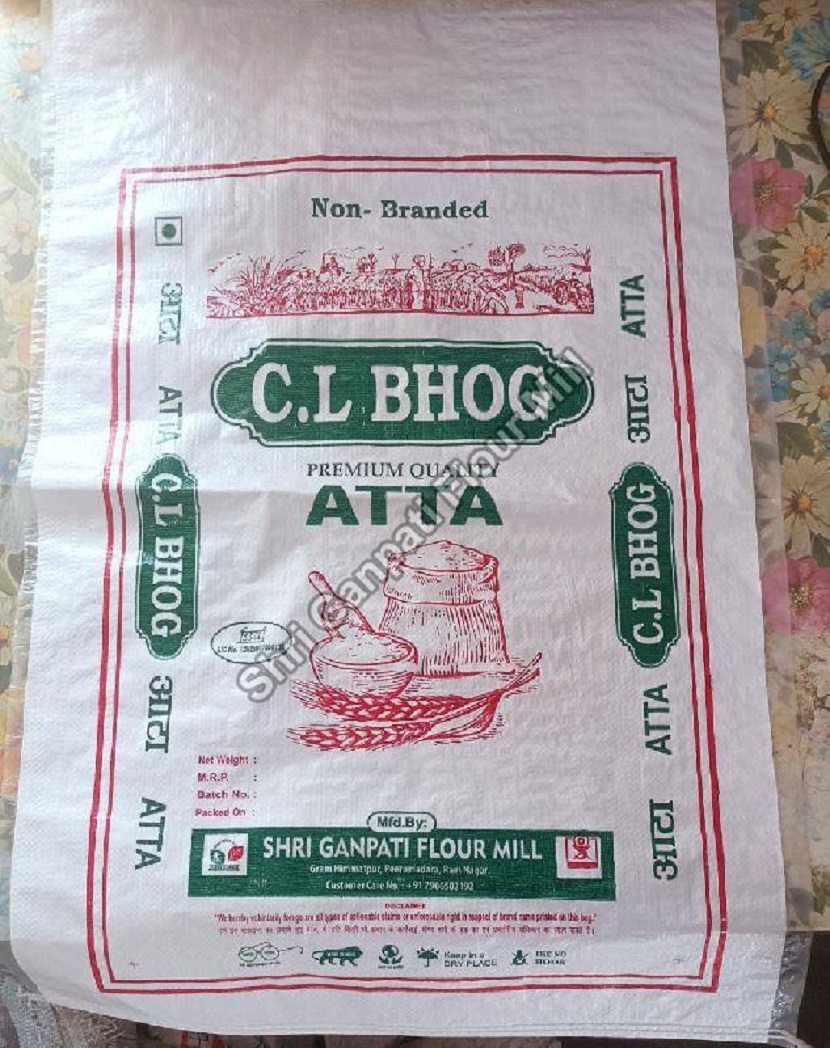 Whole wheat flour is formed from wheat grains that have been thoroughly treated and refined. It has a bit of sweet and almond flavour as well. The nutritional properties of whole wheat flour from Wheat Flour Suppliers in Uttarakhand and white wheat flour differ.
Whole wheat flour is more nutritious than white flour because it includes more sugars, carbohydrates, vitamins, dietary fibre, and minerals, as well as modest levels of protein. Puri, chapatti, Rajasthani food, bread, naan, and Indian sweets are all made using this flour.
Wheat atta is available in two varieties: Refined And Whole.
The colour of the atta or wheat flour tells you a lot about the difference between the two. The colour of refined wheat flour is white, and the texture is fine. Whole wheat atta, in contrast, is always somewhat dark in colour and slightly gritty in texture.
When a wheat grain is husked and polished before being processed into flour, over 40% of its nutritional content is lost. As a result, refined wheat atta prepared from such polished grains has a lower nutritious value.
Health Benefits On Offer:
Stay Energetic the Whole Day -
Because whole grain flour is strong in carbs, starch, and sugar, it conserves energy throughout the day. Consuming fortified meals containing these grains can aid in the relief of constipation, nausea, and other stomach issues. This not only increases strength but also immunity.
Keeps The Heart Health -
Consuming wheat for breakfast, whether in the form of bread or cereal, can help avoid heart attacks. Whole grains include vital nutrients that lower the risk of hypertension and heart stroke. A bowl of yummy yet nutritious whole wheat flour breakfast will keep your heart healthy.
Blood Sugar Regulation -
Whole wheat flour includes carbs, which can assist to maintain blood sugar levels stable. Carbohydrate-containing foods are turned into glucose by the human body. Glucose enters your circulation and provides sugar to your cells. Because flour foods have a high glycemic index, blood sugar levels rise fast.
Makes Your Skin Glow Naturally -
If you want to give your skin a natural shine, a flour mask is one of your greatest solutions. It contains vitamin E, which promotes cellular respiration, reduces acne, and slows the ageing process.
Whole wheat flour products promote healthy, bright, and vibrant skin. Many individuals choose to buy wheat flour to keep their skin's natural radiance.
Good For Mental Health -
The inclusion of niacin in whole wheat flour promotes optimal brain function and mental vigour. You may make tomato chilla and masala jowar for breakfast to keep you upbeat throughout the day.
Protect Your Vision -
Zinc in wheat flour is beneficial to the activity of enzymes in the body because it generates vitamin A, which preserves your vision. You can enjoy a whole wheat salad for lunch.
Protection From Anemia -
Anaemia is mostly caused by an iron shortage. And wheat flour is high in iron, which helps you avoid anaemia. It comes in a variety of forms, including whole-wheat methi khakhra.
Helpful For Diabetes -
Wheat flour is also high in magnesium, which benefits diabetics by reducing insulin resistance. The presence of zinc regulates blood sugar levels. As a result, whole wheat flour is an excellent choice for reaping several health advantages.
Flour is a powder prepared from grains that have been ground, grated, and jarred. Wheat grains, rice, barley, corn, and oatmeal are examples of grains. The flour produced from these grains is edible and may be used to make bread, chapati, cakes, and pastries.
Wheat flour, rice flour, almond flour, gluten-free flour, and all-purpose flour are examples of flour. Wheat flour is the most widely used of all flours. It is widely consumed by individuals all over the world, most notably in India and the surrounding regions.
Many folks buy a huge quantity of flour. People working in sectors that produce loaves of bread and cakes require it the most. Many individuals buy it for domestic usage. Some of them run enterprises that buy and sell flour. If they are buying flour in quantity, all of these folks should know how to store it.
What should they bear in mind when purchasing flour? What are the do's and don'ts when purchasing wheat flour in bulk? How should the wheat flour be stored? How should the flour be stored? What should you do if your flour goes bad?
The following are some pointers to bear in mind while purchasing wheat flour in bulk:
The wheat flour you purchase should be of high quality.
It should not be stale or aged.
Before purchasing wheat flour, ensure that it is correctly packed and sealed.
The wheat flour should be stored in a cold, dry area.
Allow no moisture to accumulate near the flour. At all costs, keep it away from water and moisture.
It should be kept in a dark area.
Tins, blocks, or storage containers have to be clean and free of dust.
Keep bugs, pathogens, and rodents away from the wheat flour. Maintain a weekly pest control inspection.
Workers must not handle flour or flour packets incorrectly.
If the flour is three months or older, it should be thrown and never used again. It may contaminate other flour.
Product management is crucial. Particularly with food things. They can deteriorate in just a few days. Pests have the potential to infect them. They can be consumed by rats. They can become contaminated by the oxygen or moisture in the air. Meat, eggs, flour, bread, milk, and other perishable products are examples.
Protection for these goods might sometimes be costly, but prevention is always preferable to treatment. These measures should be undertaken before the product spoils or dies and you can no longer sell or utilise it. It may appear monotonous at times, but it is critical for preventing product damage.
It is also critical to inspect the quality and texture of the wheat flour that we are purchasing. It is critical if we are utilising flour to make baked goods such as cakes and pastries. The quality of wheat flour is quite important. It can have an impact on the taste and appearance of the products we make or prepare with it.
Before purchasing in bulk, wheat flour from Wheat Flour Suppliers in Uttarakhand should be carefully selected. It is necessary to examine the texture and consistency. It should only be kept for a few days at most. The flour should be stored carefully in a cold, dark area. Pests and rodents should be checked regularly. They can ruin the flour.